NPCC blood drive will have "Elf" theme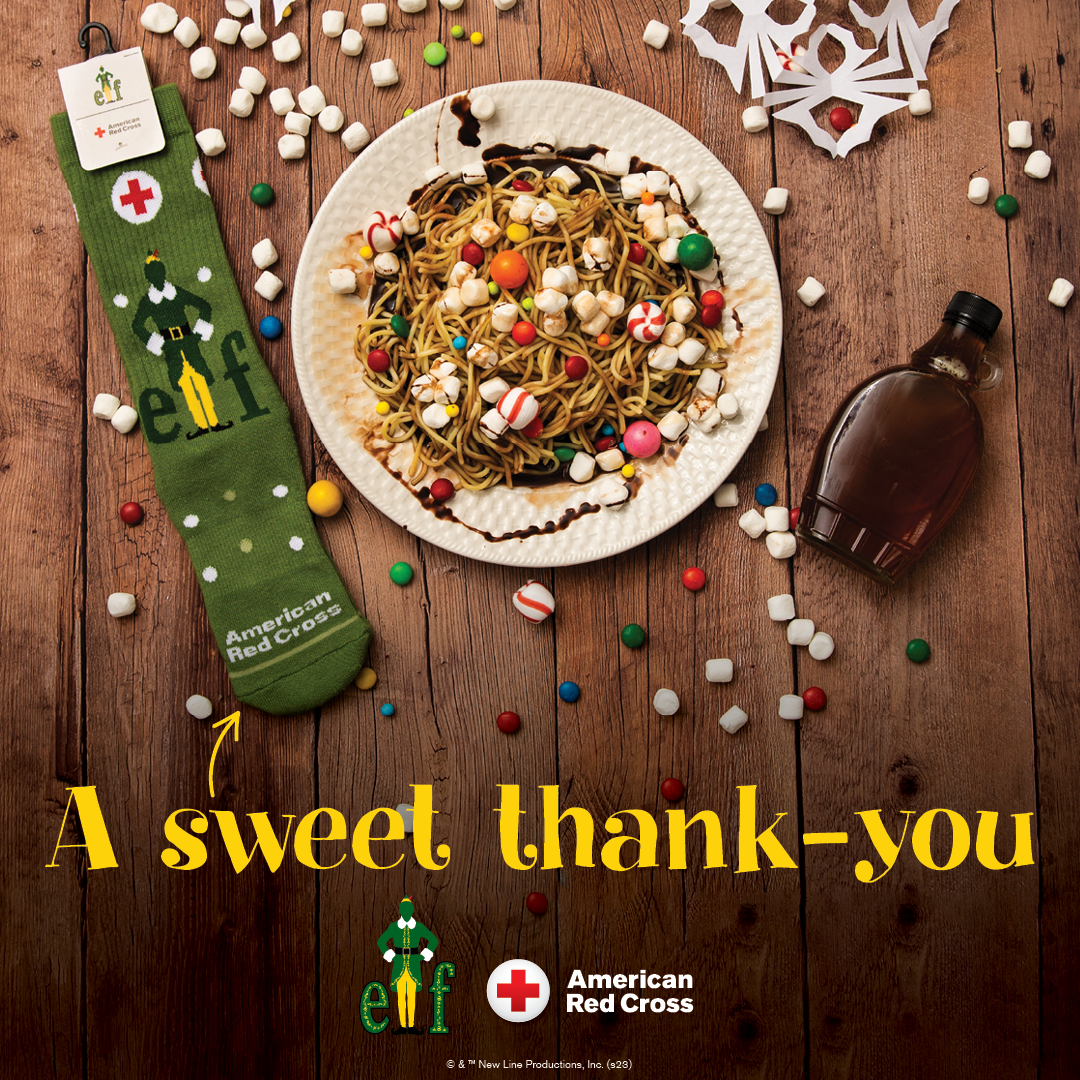 Tuesday, November 21, 2023
North Platte Community College will join the American Red Cross in celebrating the 20th anniversary of the movie, "Elf," next week.
NPCC will host a blood drive from 10:30 a.m. to 12:30 p.m. and from 1:30-3:30 p.m. Tuesday in the concessions area of the McDonald-Belton Building on the NPCC South Campus, 601 W. State Farm Rd. The event is open to the public.
Everyone who donates blood, platelets or AB Elite plasma will receive an exclusive pair of "Elf" and Red Cross socks, while supplies last.
Blood cannot be manufactured or stockpiled and can only be made available through the kindness of volunteer donors. The holidays are traditionally hard on the nation's blood supply because seasonal illness, winter weather and busy schedules lead to lower appointment numbers and decreased donor turnout, making it hard to keep up with demand for blood products.
Donors of all blood types are currently needed, especially those with type O blood and those giving platelets. Right now, there is an especially high need for type O blood and platelets. Type O positive is the most transfused blood type and can be transfused to Rh-postive patients of any blood type. Type O negative is the universal blood type and what emergency room personnel reach for when there is no time to determine the blood type of patients in the most serious situations.
Donors are urged to make an appointment ahead of time using the free American Red Cross Blood Donor App, by visiting RedCrossBlood.org/sport-clips, by calling 1-800-RED CROSS (1-800-733-2767) or by enabling the Blood Donor Skill on any Alexa Echo device.
A blood donor card, driver's license or two other forms of identification will be required at check-in.
---