Learning Commons
Welcome the MPCC Learning Commons! We are your one-stop shop for help outside the classroom. From database access to tutoring to your Campus Card, we are here to help you succeed academically. Not sure where to start? Our friendly staff would love to answer your questions. Don't forget to grab a free cup of hot coffee or tea when you stop by!
Here are some Frequently Asked Questions to get you started:
Visit our catalog to access databases, search print and digital material, and place requests for items from other institutions.
The Learning Commons has PCs and Macs available to students. You can print and copy using your Campus Card.
Yes! The Learning Commons has free tutoring available for many subjects on both the North Platte and McCook campuses. Request a tutor now! We also have Math and Writing Labs, no appointment necessary. Many of our services are offered virtually!
Need help outside our hours? Access free 24/7 online tutoring and writing feedback through Brainfuse, which you can access through your Canvas account.
Call ahead to make sure we will have a spot available for you. Testing hours are Monday – Thursday, 8:00am – 6:00pm, and Fridays 8:00am – 4:30pm. We offer Accuplacer testing (for placement into English and Math classes), test proctoring for MPCC classes, and outside institutions.
We have modern study spaces with integrated USB and power outlets, as well as study rooms available by request. Study rooms contain large display monitors for easy collaboration. You can borrow a laptop, hop on a computer, or print your paper to proofread. The Learning Commons facilitates athletic study hours for students as well. And yes! The coffee and tea is always on – come visit us today!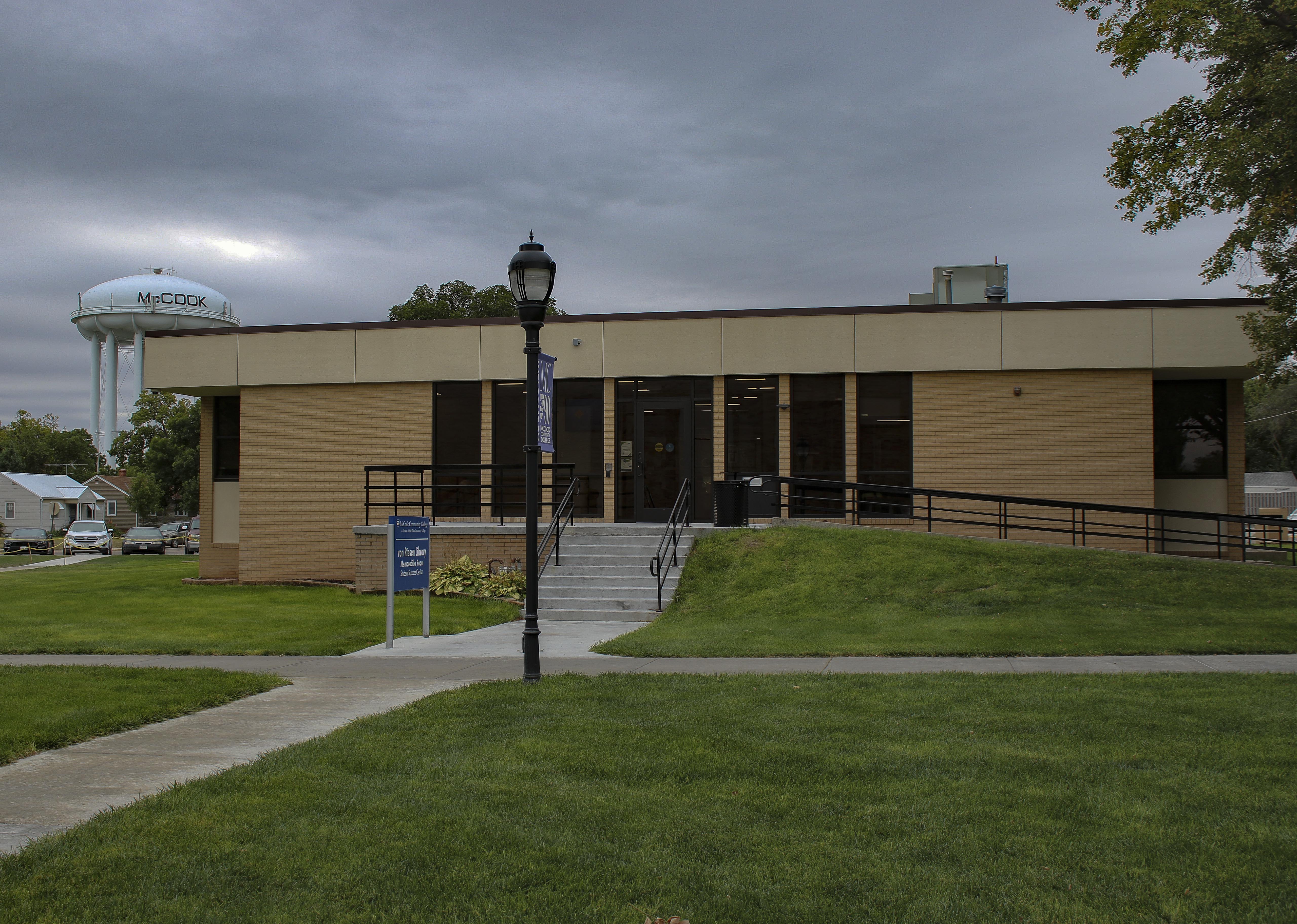 Von Riesen Learning Commons - McCook Community College
308-252-1828
MCLearningCommons@mpcc.edu
North Platte Learning Commons
MB 146 South Campus
308-221-6433
NPLearningCommons@mpcc.edu
McCook Learning Commons:
| | |
| --- | --- |
| Monday-Thursday: | 7:30am – 8:00pm |
| Friday: | 7:30am – 4:30pm |
| Saturday & Sunday: | Closed |
North Platte Learning Commons:
| | |
| --- | --- |
| Monday-Thursday: | 7:30am – 8:00pm |
| Friday: | 7:30am – 4:30pm |
| Saturday & Sunday: | Closed |